Fillers vs. "Tox" – What's the Difference?!
admin
Many People New To The Aesthetic Industry Are Usually Unaware Of All The Options For Preventative And Corrective Injections. Preventative Botox Should Begin In Early To Mid-Twenties Or At The First Signs Of Aging. If Signs Of Aging Are Already Present, Injectables Can Be Used To Try To Correct Or Reverse These Signs. Like Any Skin Care Treatment, These Require Multiple Treatments To Achieve And Maintain Desired Results.
FILLER
The term "filler" refers to a substance used to treat hollow, thin or sunken areas of the face as well as severe lines and wrinkles due to genetics and aging. Depending on the brand, location and your body- fillers can last up to a year or more. The dermal fillers we use at Vivid are Juvederm and Voluma.
The most common areas include:
Minimizing the appearance of undereye bags
Defining cheeks
Decreasing the appearance of nasolabial folds ("smile lines")
Adding volume + fullness to lips
Natural creases on chin (marionette lines)
Age-related volume loss in cheeks + jawline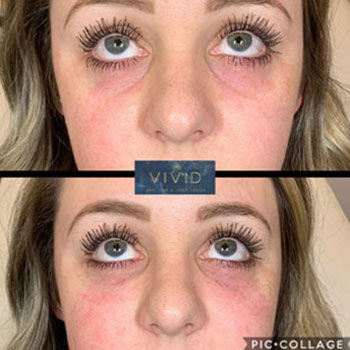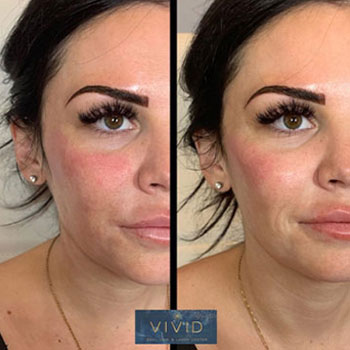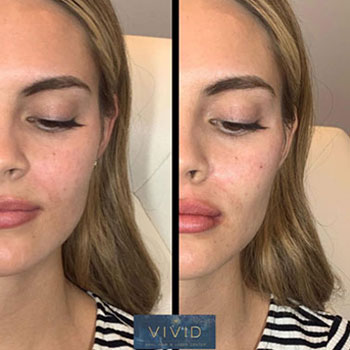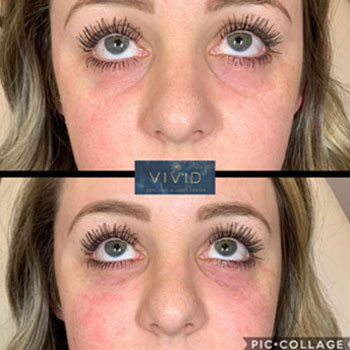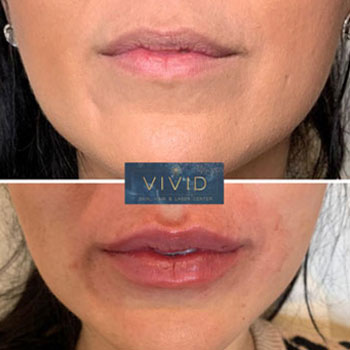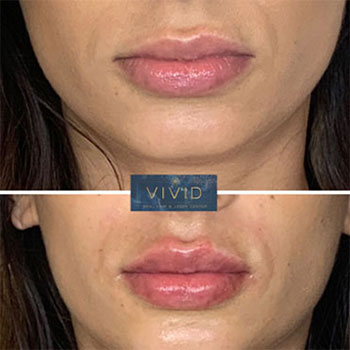 BOTOX
Anything labeled a "tox" is considered a neurotoxin. There are currently four FDA approved botox-like substances in the market right now:Botox, Dysport, Xeomin and Jeuveau aka Newtox.
This type of injection is used to block signals from the nerves to muscles in the area it's inserted. This causes muscles to "freeze" reducing the appearance of wrinkles. Botox-like substances typically last 3-6 months.
The most common areas to inject are:
Forehead creases
Glabellar lines ("eleven's" or "number one" formed between eyebrows)
Areas surrounding the eyes such as crow's feet
Eyebrows for lift
Upper lip wrinkles + corners of mouth
Neck bands
Chest Wrinkles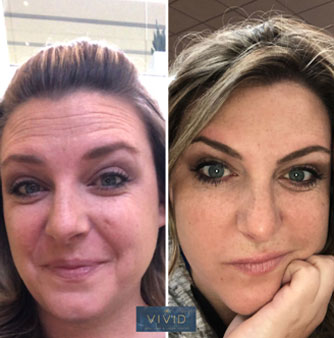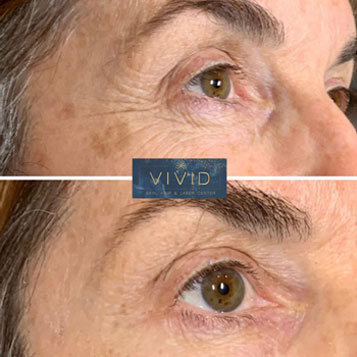 Before receiving any type of injectable- do your homework! Make sure the injector you are visiting is at the minimum a RN Nurse Injector at a credible business.