GET LONG, BEAUTIFUL
EYELASHES
Want long, luscious-looking lashes that last? Our eyelash extensions will highlight your gorgeous eyes by adding natural-looking lash extensions to your real lashes. Results last for up to 4 weeks, at which point you can schedule a simple fill to maintain your gorgeous fluttery lashes.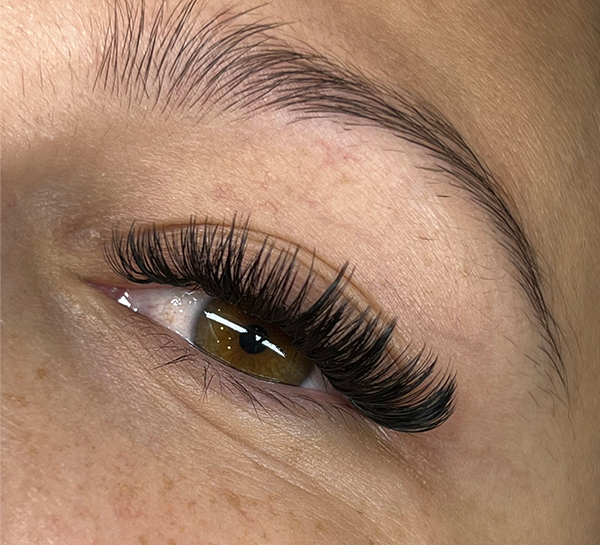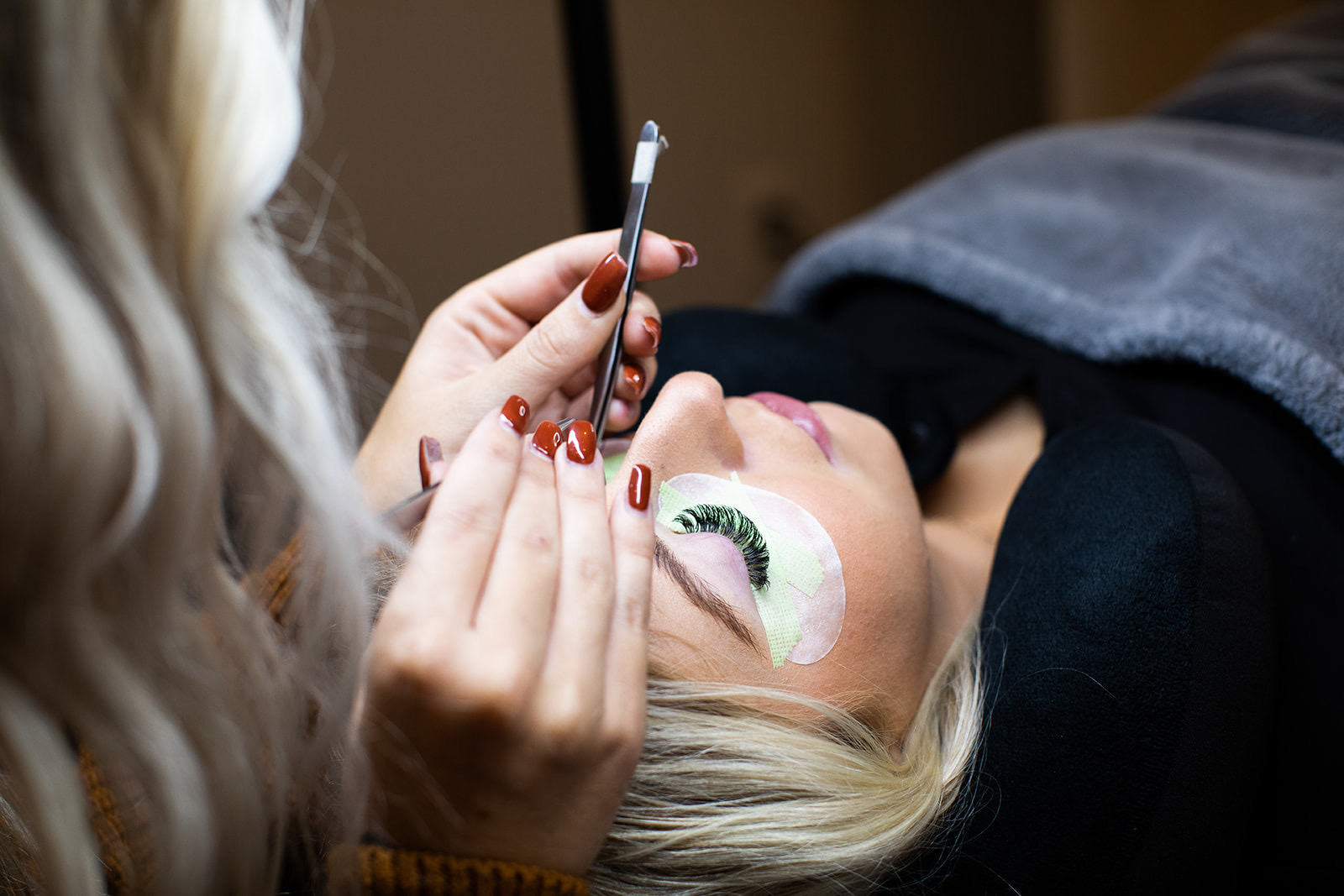 HOW DOES IT WORK?
Eyelash extensions work to enhance the length, thickness and fullness of your natural eyelashes. Extensions are different than strip lashes as they are applied individually to prevent damage to your natural lash. The extensions are placed one at a time onto your natural eyelash using a semi- permanent glue. Lashes are typically synthetic, silk or mink.
WHAT ARE SEMI-PERMANENT EYELASH EXTENSIONS?
Eyelash extensions are individual eyelashes made from synthetic, mink or silk. They vary depending on length, thickness or the degree of curl but aim to give you bigger, fuller looking eyelashes without mascara. Typically you cannot feel the eyelashes once applied and they provide a natural enhancement to your eyelashes.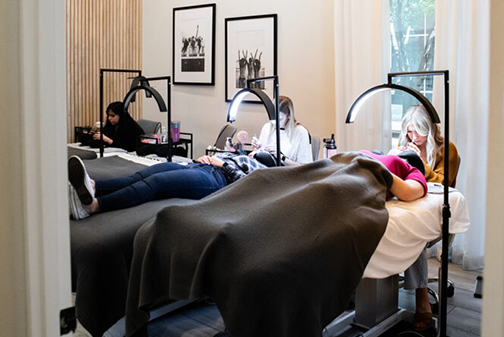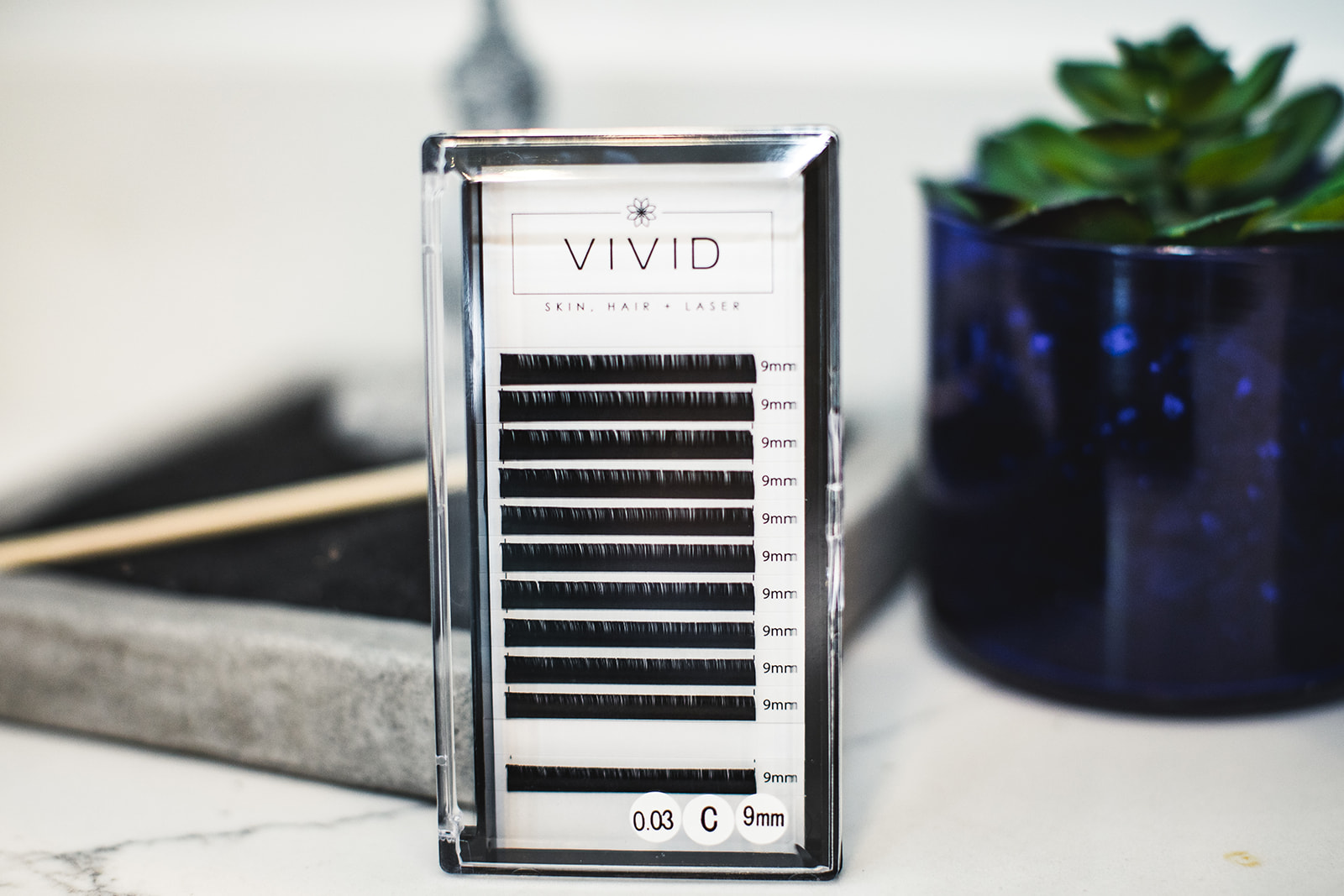 WHY SHOULD I GET SEMI-PERMANENT EYELASH EXTENSIONS?
Whether you have an event coming up, spend hours curling and applying mascara, or just want a more refreshed appearance, eyelash extensions can help enhance the appearance of your eyes. Not only does it help to shorten your beauty routine but it also protects your own lashes from the damage caused by curling and mascara application.
Know Everything About Lash Extensions Before Your First Appointment With Us.
Do Lash Extensions Ruin Your Natural Lashes?
Never fall for cheap lash extensions, as they won't provide you with the perfect length, volume, and safety. Always choose custom lash extensions or a professional medspa to get premium results. Today, women love to carry full, luscious eyelashes. Voluminous lashes with eyelash tint or brown lamination can look gorgeous and enhance your self-confidence.
The only thing you should worry about is safety. A professionally trained staff specializing in custom lash extensions would be perfect for you. At Vivid Med Spa, we offer natural-looking lash extensions applied individually. Our extensions can naturally enhance your eyelashes by giving them a fuller look.
Don't worry; our med spas in Chandler will take all the necessary precautions to make your eyes look more beautiful than ever before. Our lash extension has no possible adverse effects and will make you look more graceful.
How Long Do Eyelash Extensions Last?
Our eyelashes are low-maintenance eyelashes that allow you to do your day-to-day activities without any hindrance. Vivid Med Spa lash extensions have hard-to-resist benefits that are way better than ordinary false eyelashes.
If you visit our med spa at Chandler in Arizona, you can take a dedicated session with our experts to know all the precise details about our eyelashes. A common question most women ask is about the longevity of these eyelashes. You must remember that our natural-looking eyelashes are attached to the lash itself.
Whether you combine it with an eyelash tint or brow Lamination, the longevity of lash extension is as long as the natural growth cycle of your eyelash. A natural growth cycle lies somewhere between four to six months. Our experts apply lash conditioners that can mildly extend the life of your lash extensions.
How Safe Are Lash Extensions?
We have a skillful team of licensed and trained professionals who carry out your eyelash extension procedure with utmost precision and safety. Our goal is to enhance your natural lashes without any discomfort or harm. Unlike ordinary lash extensions, we utilize a non-invasive procedure that doesn't affect your natural eyelashes.
Can I Wash My Face After Having Eyelash Extensions?
After getting your custom eyelashes, ensure that you don't pull or rub your eyelash extensions. Be gentle and keep them dry for four to six hours after your extension. Use a washcloth to clean your face while avoiding the eye area. Keep your eyes away from oil-based products too.
How Much Do Eyelash Extensions Cost?
Excellent lash extensions can be pricey and may require a special consultation. These days an average eyelash extension wildly varies between $120 to $300. However, the best eyelash extensions are custom!
The cost of custom extension falls under a vast price range because everyone's face and eye size are different. If you want to get a set of eyelashes that complements your face, you need to get a set that comes in a custom length. At our med spa in Chandler, we offer a complete guide for lash extensions. We offer you the best eyelash extensions that are long-lasting, bold, and completely personalized.
OUR EYELASH EXTENSIONS WORK
PROFESSIONAL SKIN & LASER CENTER
At Vivid Skin and Laser, our mission is to provide you with the most advanced aesthetic and laser techniques to help you achieve beautiful and healthy skin.