JUVEDERM VOLUMA FOR YOUNGER, FULLER-LOOKING CHEEKS
VOLUMA
When it comes to eliminating the signs of facial aging, many people tend to focus on wrinkles and fine lines. However, the fullness of the face is one of the more obvious signs of a person's age. Young people tend to have fuller, more rounded cheeks but as we get older, those fat pads start to break down and gravitate toward the jawline.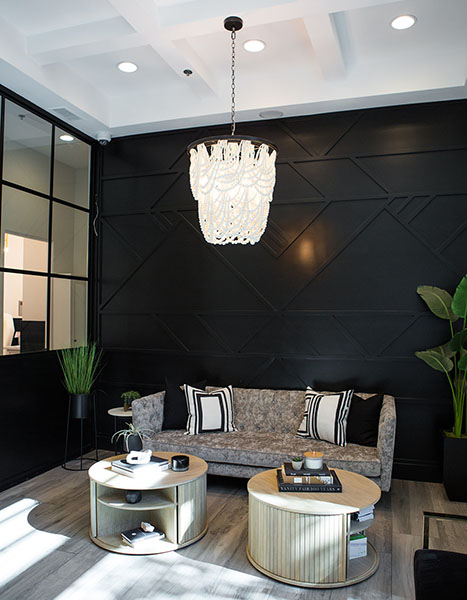 The end result is hollow-looking cheeks that exacerbate the appearance of facial wrinkles and lines.
To counteract the effects of facial aging – and get the most naturally results – Vivid Skin & Laser Center is pleased to use Juvederm Voluma treatments for cheek augmentation!
HOW DOES VOLUMA WORK?
Voluma is an FDA-approved dermal filler designed for adding natural-looking volume around the cheek region. Voluma is the only injection meant specifically for cheek augmentation, making it the safest and most effective choice.
Unlike other dermal fillers, Voluma contains a thicker hyaluronic acid gel to support more volume and lift in the cheek region. The gel acts as scaffolding for the cheek, thus lifting and highlighting youthful cheek contours. The volumization also helps to minimize the appearance of deep-set wrinkles and lines.
In addition to providing instant volume, Voluma promotes long-term collagen and elastin production for truly younger, natural-looking results.
WHAT IS THE PROCEDURE LIKE?
Voluma injections are fast and can provide almost immediate results. Since the procedure takes under 1 hour to administer, many individuals find it easy to fit it in during their lunch hour. Your aesthetician will inject Voluma around key cheek contours, to promote the most natural appearance possible.
If you're worried about discomfort during the procedure, your aesthetician can apply a topical numbing cream to your cheeks.
WHAT ABOUT DOWNTIME AND SIDE EFFECTS?
There's absolutely zero downtime associated with Voluma injections. Side effects can include bruising, swelling, and pain at the injection site. These side effects disappear within the first week after your injection.
HOW MANY TREATMENTS WILL I NEED?
Most clients only need one treatment to see ideal results. However, some clients may want to schedule a follow-up Voluma appointment to see if any tweaks or changes are needed.
WHEN WILL RESULTS BE VISIBLE?
Voluma results are immediate and continue to improve over the course of a week. Since Voluma contains hyaluronic acid, clients can expect to see continuous improvement in the skin's texture, tone, and appearance. Results can last up to 12 months or more.
Voluma at Vivid Skin & Laser Center
To learn more about Voluma injections for cheek augmentation, schedule a consultation with Vivid Skin & Laser Center today!
PROFESSIONAL SKIN & LASER CENTER
At Vivid Skin and Laser, our mission is to provide you with the most advanced aesthetic and laser techniques to help you achieve beautiful and healthy skin.