ELIMINATE YOUR LINES WITH
BOTOX
Frown lines and crow's feet are deep facial wrinkles that form through consistent and exaggerated facial movements over time. Every time you furrowed your brow or squinted, your lines became etched deeper into your skin.Luckily facial wrinkles are a thing of the past thanks to Botox at Vivid Skin & Laser Center!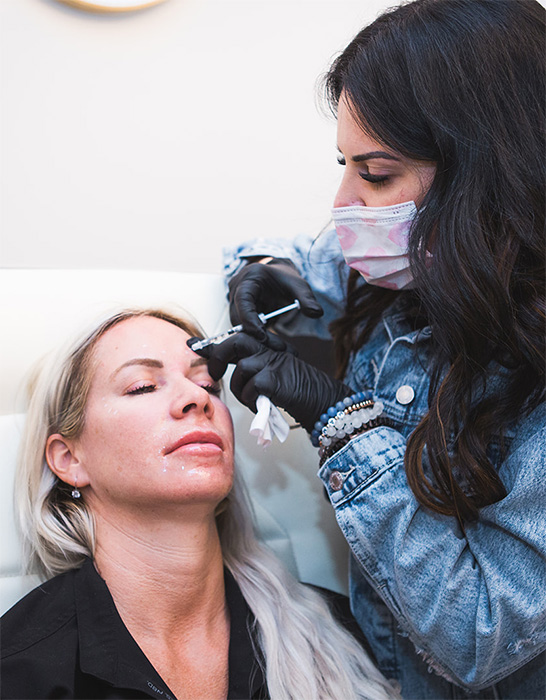 HOW DOES BOTOX WORK?
Botox is an FDA-approved treatment for frown lines on the forehead and crow's feet around the eyes. Botox contains a protein derived from botulinum toxin. When injected into the treatment area, Botox paralyzes the muscles to stop repeated movement.
The skin above the surface of the muscle then relaxes, which minimizes the presence of wrinkles and fine lines. Botox has also been found to successfully treat excessive sweating and migraines.
WHAT IS THE PROCEDURE LIKE?
Botox injections are fast and effective, making it a go-to "lunchtime" procedure for individuals with busy schedules. The injections take anywhere from 15 to 30 minutes to administer, depending on the area that's being treated.
Before your Botox injection, your aesthetician can apply a topical numbing cream to mitigate any discomfort. Several injections will be applied through the treatment area; the final amount of Botox used will be determined with your aesthetician before your session.
Depending on the results of your first treatment, your aesthetician may recommend scheduling a follow-up Botox session within the first two weeks.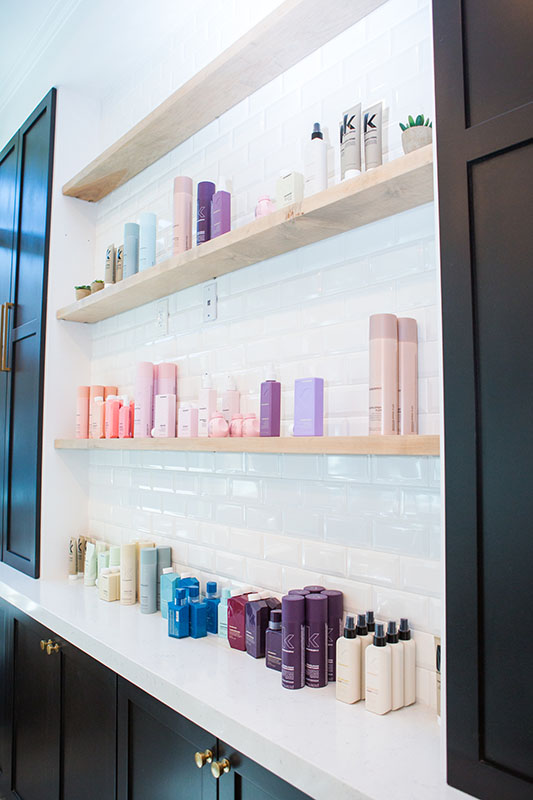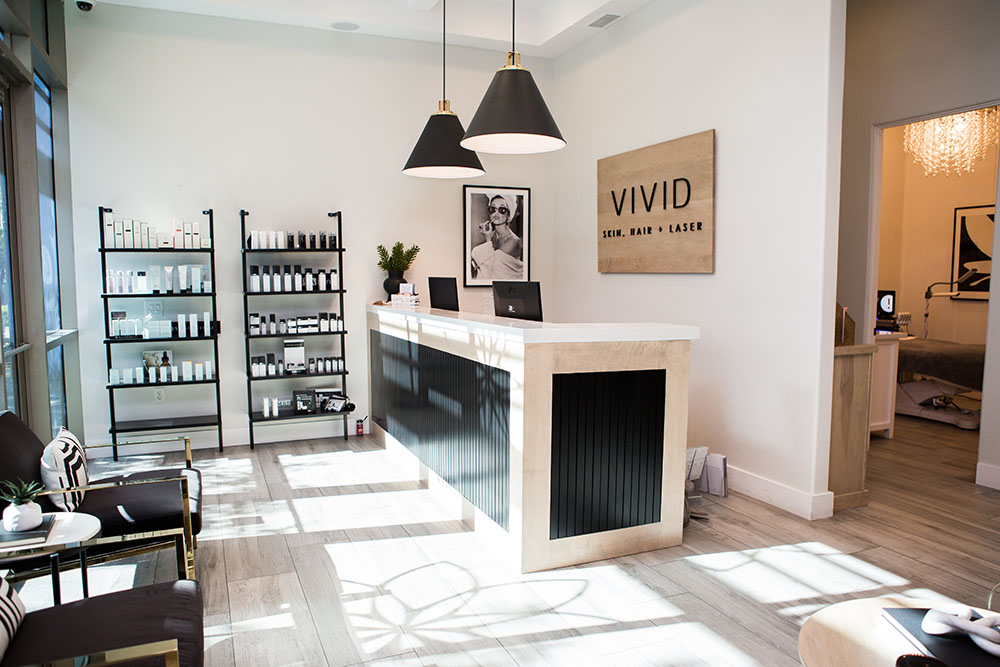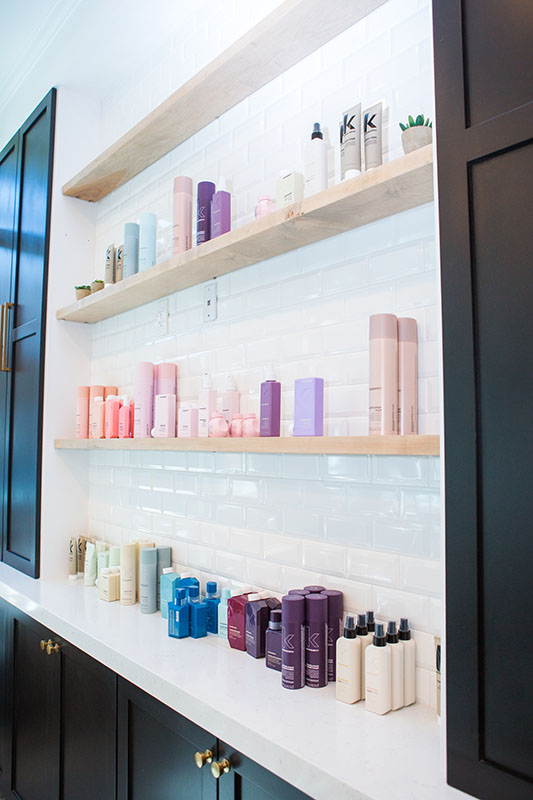 WHAT ABOUT DOWNTIME AND SIDE EFFECTS?
There's no downtime or recovery associated with Botox injections. Side effects can include bruising, swelling, and pain at the injection site. These side effects disappear within 72 hours after the procedure.
HOW MANY TREATMENTS WILL I NEED?
The number of treatments you may need will depend on your desired results, as well as how your skin reacts to Botox. Most clients see ideal results after a single treatment; some may need to schedule follow-up treatments.
WHEN WILL RESULTS BE VISIBLE?
Results are visible right away; final results can be seen within the first week of the procedure. Botox results can last for 3 to 6 months, depending on the amount of Botox used during the injection. Clients will need regular injections to maintain these results.
BOTOX AT VIVID SKIN & LASER CENTER
To learn more about Botox injections for frown lines and crow's feet, schedule a consultation with Vivid Skin & Laser Center today!
PROFESSIONAL SKIN & LASER CENTER
At Vivid Skin and Laser, our mission is to provide you with the most advanced aesthetic and laser techniques to help you achieve beautiful and healthy skin.