SKIN RESURFACING
Vivid Skin & Laser Center is pleased to announce the arrival of the ResurFX Laser by Lumenis M22 – the only fractional non-ablative laser that takes just one pass to stimulate your most rejuvenated skin.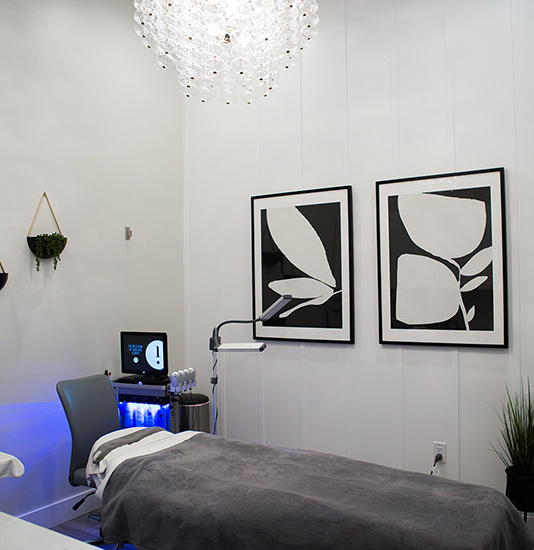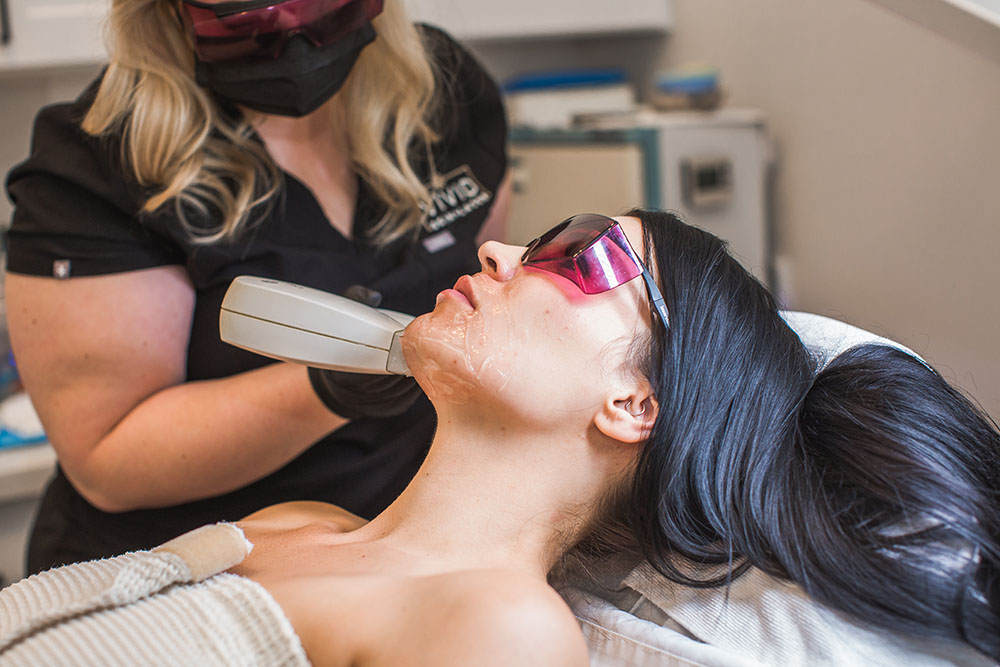 HOW DOES LASER SKIN RESURFACING WORK?
Lumenis is considered the gold standard in laser treatments, and its ResurFX Laser is no different. This fractional technology uses a 1565 nm fiber laser to penetrate the deepest dermis layers, thus heating both the mid- and- deep skin layers to trigger collagen production. Over time, improved collagen and elastin production helps invigorate cellular turnover, bringing younger and brighter skin to the surface.
ResurFX uses a patent-pending scanner to deliver laser heat energy in a precise manner, thus promoting better results. Additionally, the CoolScan scanner keeps patients comfortable throughout the procedure, thanks to its cooling touch.
WHAT IS THE PROCEDURE LIKE?
Laser skin resurfacing takes about 20 minutes to perform, depending on the size of the treatment area. A single handpiece will be used to deliver the laser energy to the dermis; different settings can be adjusted to control both the heat and the level of energy being directed into the skin.
After the procedure, you should wear a high SPF sunscreen, as your face will be red and sensitive to sunlight. You may also appear red and flushed for the first few days after your procedure.
HOW MANY TREATMENTS WILL I NEED?
Clients should schedule at least 3-4 treatments spaced one month apart to see ideal results. You and your aesthetician will determine your ideal treatment schedule during your consultation.
Is ResurFX Right For Me?
You're a good candidate for this treatment if you want to treat any of the following issues:
Hyperpigmentation
Wrinkles and fine lines
Scars
Sagging skin
Stretch marks
Uneven skin tone
To learn if laser resurfacing with ResurFX is right for you, schedule a consultation with Vivid Skin & Laser Center today!
PROFESSIONAL SKIN & LASER CENTER
At Vivid Skin and Laser, our mission is to provide you with the most advanced aesthetic and laser techniques to help you achieve beautiful and healthy skin.