Get Those Plumpy Lips Like The Kardashians!
It is pretty common to come across individuals who have thin lips. Different factors like genetics, aging, nutrition, etc., can play a crucial role in deciding whether the person will have fuller lips or naturally thinner lips. In most client cases, lip thinning was caused by natural aging. Today, there are various lip enhancement methods through which experts can transfer fat, apply dermal lip fillers, lip flip, use implants or injectables to give it a perfect volume and shape.
Over the past few years, we have noticed a diverse range of hyaluronic acid fillers or HA fillers being used in the market. These are government-approved lip fillers that contain lip formulas that provide density and longevity. Today, injectable dermal lip fillers are among trendy lip augmentation solutions.
We offer 100% safe lip injections in Chandler; if you are searching for the best lip fillers, visit us at Vivid Skin, Hair and Laser Center.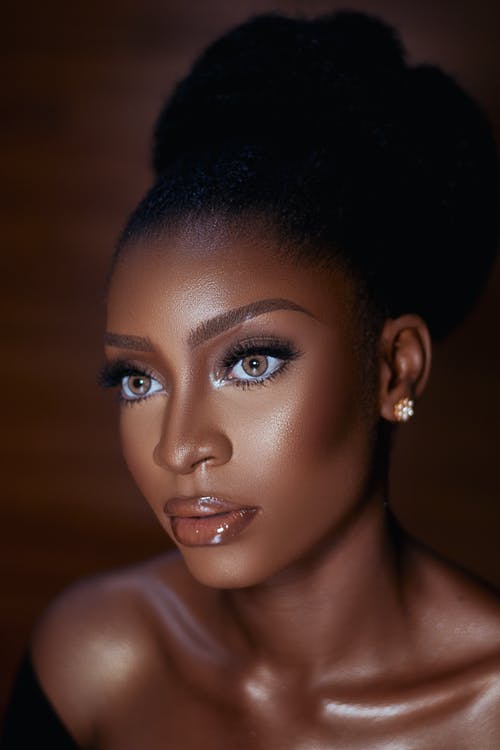 What Are The Benefits Of Getting Lip Fillers?
1. Improves Appearance
The primary benefit of a lip enhancement treatment is that it improves your overall appearance. You get fuller lips that make you look younger and confident in social or professional gatherings. Our lip injections and other lip fillers can help you achieve natural-looking fuller lips. Every lip filler contains hyaluronic acid that the government has approved. HA acid is a natural substance that prevents bruising when the treatment occurs. Vivid Skin, Hair and Laser Center offers the best lip fillers in Arizona. We also offer lip injections in Chandler; hence, you can visit any one of the stores to take up a consultation with our experts.
2. Treats Aging Signs
Our premium lip injections can offer you additional benefits like eliminating wrinkles or fine lines from your face area. Wrinkles and facial lines can be caused by excessive smoking or natural aging. Poor blood circulation in the face area can be another factor that can accelerate premature aging and the appearance of wrinkles. Our lip fillers can help achieve lip fullness that can tighten the skin on your lips. Therefore, it makes you look more youthful as they reduce your wrinkles and fines lines drastically. Get the best lip injections and fillers for minimizing the early signs of wrinkles and aging.
3. Changes Your Personality
Lip fillers can help you carry the personality you have always wanted to have. We offer lip injections in Chandler, Arizona, with minimal side effects. Many Cosmetologists and face experts suggest that HA lips fillers rarely have any side effects or allergies in patients.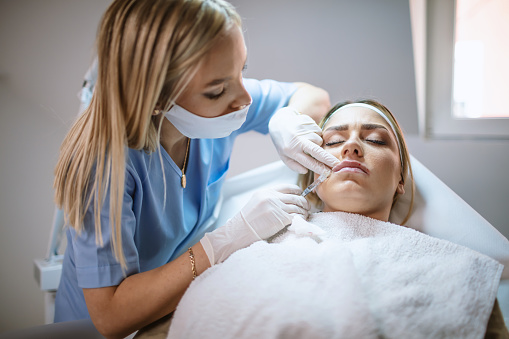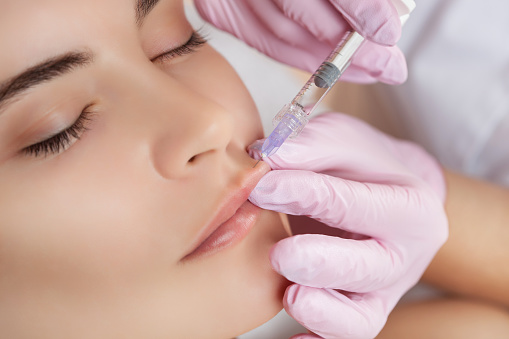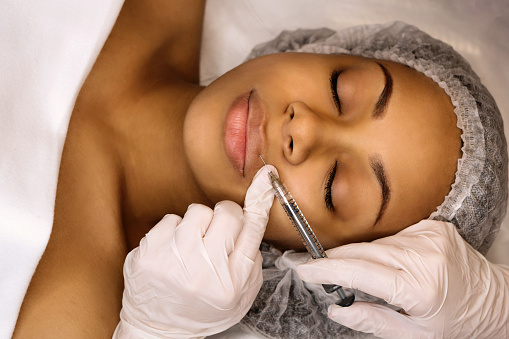 Why Choose Vivid Skin, Hair and Laser Center for Lip Fillers?
1. Minimal Side Effects
Yes, our premium range of lip fillers has zero to minimal side effects. However, an individual must disclose their ongoing medications or existing allergies during the appointment. It would help our experts choose the best lip injections for you.
2. Customization
Another benefit our clients enjoy is a customized treatment based on their needs. For example, we can help you plump up your lips or redefine your lower lip. We can help you add volume to a specific lip area. Meet our experts at our Med Spa and choose from various treatments.
3. Slow Process
At Vivid Skin, Hair and Laser Center, we offer the best lip fillers in Chandler and Arizona. We utilize natural fillers that help us deliver superior results. However, our methods involve a slow progression that allows you to develop natural-looking fuller lips.
4. An Advantage Over Lips Implantation
With lip implantations, you get permanent results; however, that's not the case with lip injections. Our lip injections can last for six months; hence, you need another round of sessions to retain the same volume and fullness. It gives you the freedom of trying new looks too!
If you have any questions regarding the appearance of your cosmetically fuller lips, contact our aestheticians and book your appointment as soon as possible. They would help you get your desired level of plumpness without pain or discomfort.
PROFESSIONAL SKIN & LASER CENTER
At Vivid Skin and Laser, our mission is to provide you with the most advanced aesthetic and laser techniques to help you achieve beautiful and healthy skin.