it's a complex, scientifically-proven procedure that uses a five-step system to deliver your greatest skin ever.  From cleansing and exfoliation to extraction and peeling, your HydraFacial MD treatment is designed to treat the following skin issues:
Wrinkles and lines
Sagging skin
Uneven skin tone
Brown spots
Oily skin
Large pores
And more!
Schedule your HydraFacial MD treatment at Vivid Skin & Laser Center today.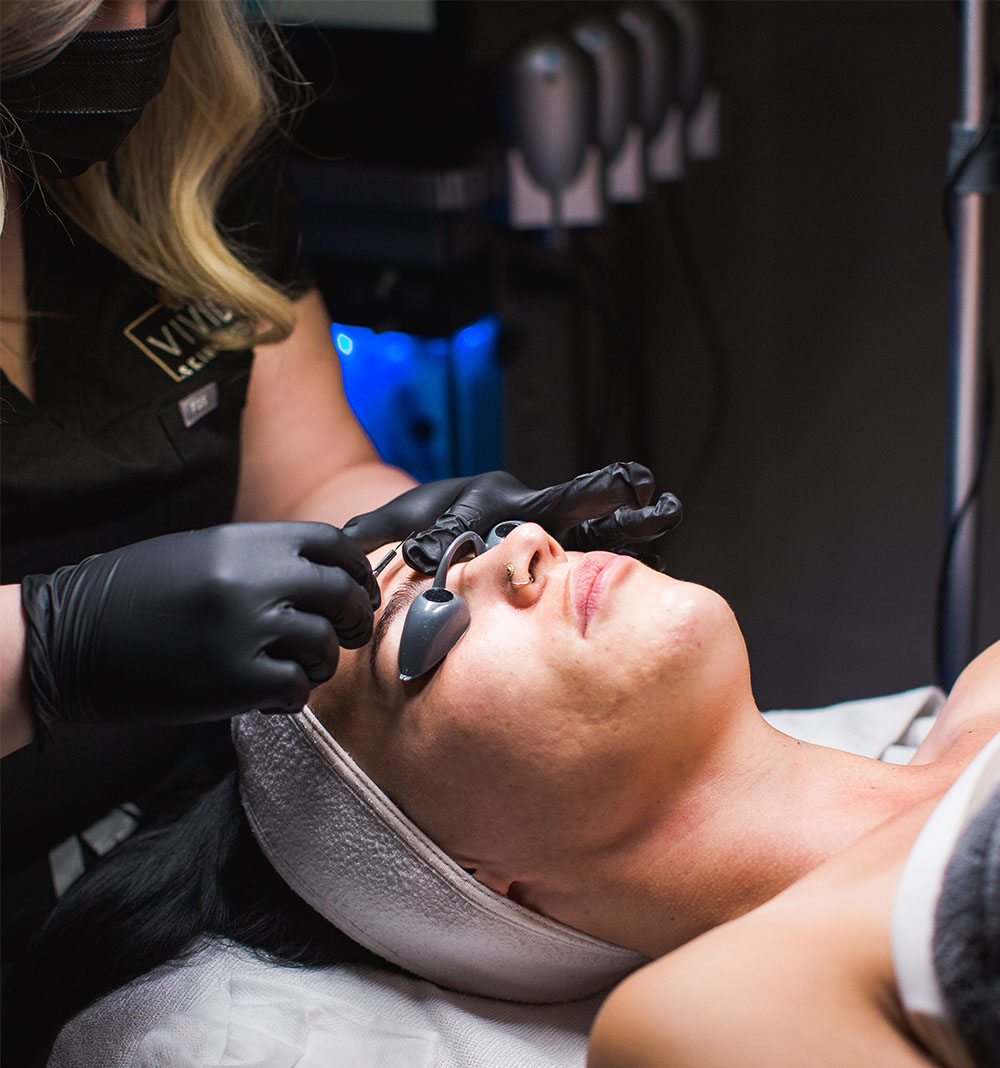 HOW DOES THE HYDRAFACIAL MD WORK?
The HydraFacial MD is the only facial treatment that uses a patented five-step process to deliver smoother, glowing skin. These steps include:
Vortex-Exfoliation: A special serum removes dead skin cells to prepare your skin for maximum treatment
Vortex-Peel: A mixture of glycolic and salicylic acids are applied to the skin to promote pigmentation-fading peeling benefits, without the downtime or recovery
Vortex Extraction: This stage of the facial is dedicated to vacuuming out dirt and debris that's clogging up pores
Vortex-Fusion: A special serum made up of antioxidants, peptides, and hyaluronic acid is delivered to nourish and protect the skin
Extend and Protect: The client is provided with special serums to help maintain results at home!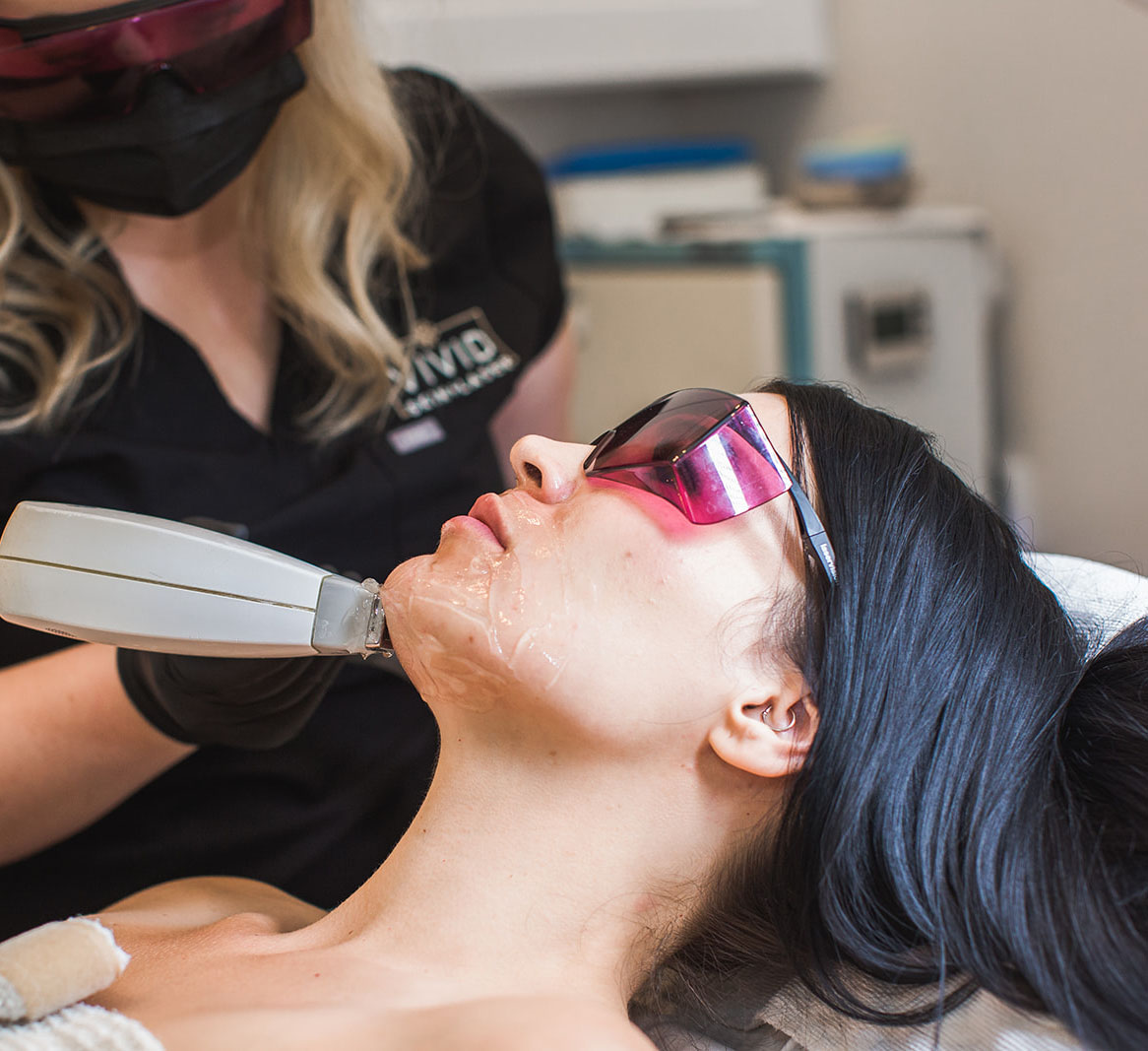 WHEN WILL I SEE RESULTS?
Most clients see an immediate improvement in their skin tone and texture; additionally, consistent HydraFacial MD treatments can stimulate long-term results for refreshed and rejuvenated skin.
DOES HYDRAFACIAL WORK ON ALL SKIN TYPES?
The HydraFacial MD treatment can be performed on all skin types and tones, making it an excellent option for clients who want to add a little "oomph" to their skincare regimen.
Book your consultation!
To learn more about the HydraFacial MD treatment and how it can reveal your best skin ever, schedule a consultation with Vivid Skin & Laser Center today!
UNLOCK BETTER SKIN WITH THE
HYDRAFACIAL MD
Does your skin need a little extra TLC? Looking to boost your radiance before a big event? Vivid Skin & Laser Center is pleased to announce the arrival of the HydraFacial MD treatment. This innovative facial is more than just a skin treatment
PROFESSIONAL SKIN & LASER CENTER
At Vivid Skin and Laser, our mission is to provide you with the most advanced aesthetic and laser techniques to help you achieve beautiful and healthy skin.