Welcome blog
admin
MAEGAN BOOTH
I am a wife, mother to three amazing children (two boys + one girl) and owner of Vivid Skin, Hair and Laser Center. Balancing life is so important to me. Besides all things beauty, I enjoy traveling, watching movies, shopping and trying to live a healthy lifestyle that includes eating healthy and working out.
Originally from California, I moved to Arizona when I was 12 years old. Growing up I was your typical girly-girl. I loved all things beauty from makeup to the latest fashion trends. Much of my ambition and drive is credited to being raised by a single mother who instilled a strong work ethic in me.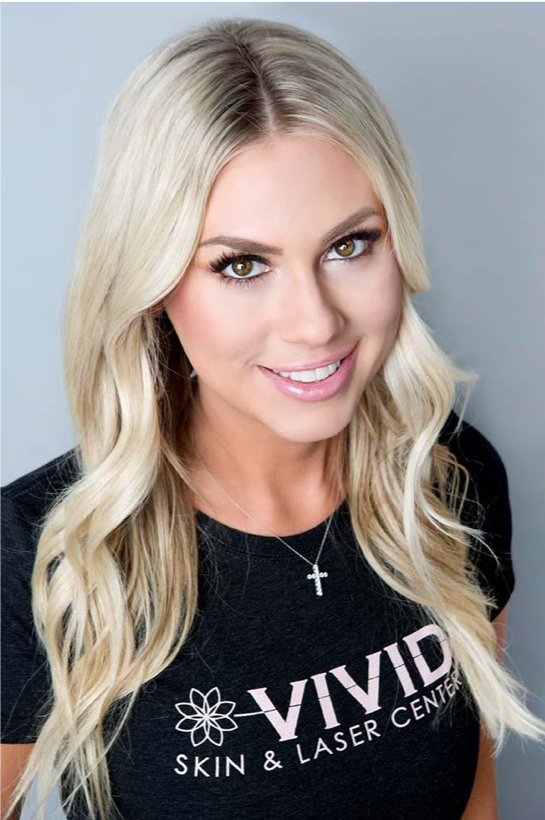 I met my now husband when I was just 18 years old. By 22, we were married with our first child on the way. I was fortunate enough to be a stay-at-home mom for ten years. I felt like I had it all yet wasn't completely happy. Many people find that some of their biggest turning points happen at some of their lowest moments. I realized I need more in my life and decided to sign up for aesthetic school.
Southwest Institute of Natural Aesthetic was the first school I toured. I loved it and signed up that same day. Many people doubted me and questioned this decision. This fueled my desire even more to complete what I had begun. I quickly realized I was right where I needed to be. I enjoyed every moment of school from the hands on work to the late night study sessions.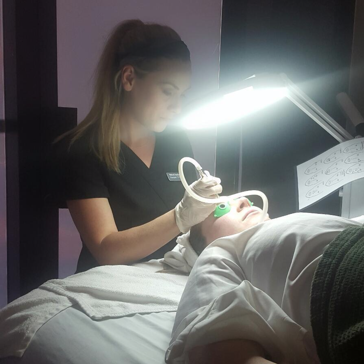 The most challenging part of school was the lash course. My type A, OCD, perfectionist personality tested me as I wanted all lashes to be absolutely perfect. Little did I know, my passion for learning and mastering techniques in aesthetic school would one day translate into my business. Now after owning Vivid, I can proudly say I have worked with and trained several dozens of employees who share the same passion for delivering excellence as I do.
Once school was completed, I had no idea that God was preparing me for something big. I had no idea what would come of my new found passion but I knew He put me in the right place, at the right time. I began a full-time business working out of my home. I finally felt fulfilled in a way that had been missing for the longest time. This new found love wasn't about making money, it was about doing something I enjoy and building friendships along the way.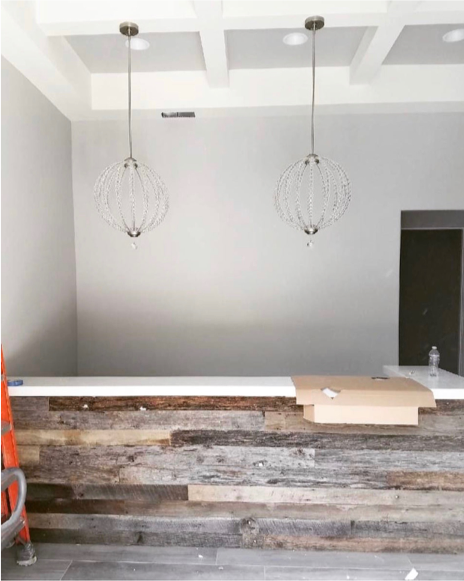 My husband is a serious businessman who owns two commercial construction businesses. I'm pretty sure he didn't take me seriously at first and was just happy that I was happy with my new "hobby". Being the savvy businessman that he is, he soon realized the possibilities and market for the beauty industry. It was him who suggested opening a business and hiring a small staff to help it grow.
We found an office space that was perfect and a complete shell. We were able to design every aspect of it. On April 12th 2017, Vivid Skin, Hair and Laser Center opened the doors for the first time. We had only three staff members- aside from myself. I wore many hats from working the front desk to being a lash artist and aesthetician. We outgrew our first space in just six short months and purchased the space next door and added a hair salon.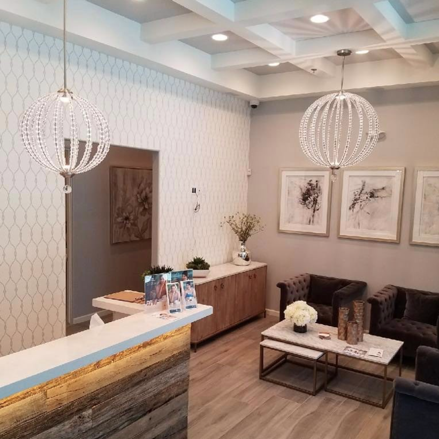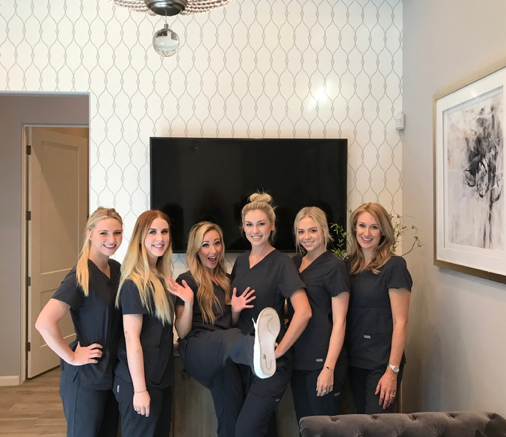 Today, we have a staff of over 22 amazing women! Vivid was built out of love and passion for all things beauty. We offer amazing treatments using the latest technology at affordable prices. Our priority has always been about delivering the best customer service and results.
I don't believe you should ever build a business solely to make money. Key ingredients that make Vivid a success today are love and faith in what we do and how we treat people.